On March 18, 2017 @ 7:00PM the Cameroonian-Canadian Foundation is organizing a gala night.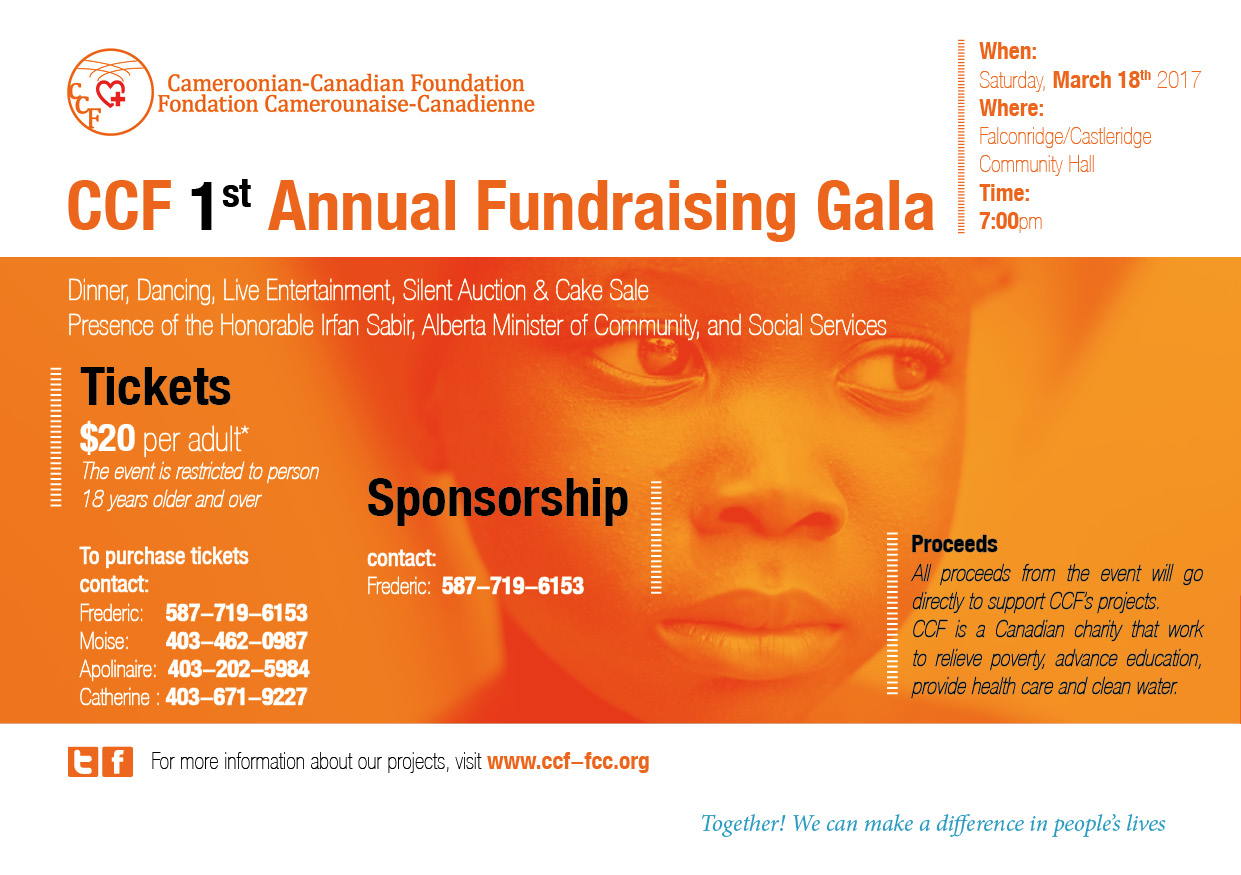 This is a fundraising event to take place at the Falconridge/Castleridge Community Hall. There will be food, music and many others.
You will pay just $20 to attend the event and you can contribute to support any of CCF projects in Canada or abroad. There will be also silent auction, cake sale and lot of entertainment.
The event will be attended by Honourable Irfan Sabir, Alberta Minster of Community and Social Services.
FCCA Location: 95 Falshire Drive NE  Calgary, AB T3J 1P7
Share the event on Facebook: https://www.facebook.com/events/246762255783389/