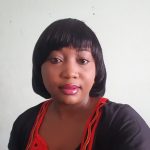 Tiengwe Laurencia is a competent, self-motivated and results oriented young lady with a good knowledge and skills on Entrepreneurship and Project Management.
Born from a very large family in the NorthWest Region of Cameroon, where community life and dedication is a priority for everyone who wanted to succeed.
She has an MBA from Assam Don Bosco University India in Project and Human Resource Management and a B.Sc in Botany from University of Buea, Cameroon. She worked with the Catholic University Institute of Buea for about 5 years as an Administrator and an Entrepreneurship Coach before living for Canada. She was involved in training students on how to start their own little businesses to enable them sustain themselves while studying.
She is a mentor and member of Young Africa Leaders Initiative (YALI), Cameroon Leadership Academy, Tony Elumelu Foundation for young Entrepreneurs and a Co-Founder of Entrepreneurs Embassy.
Helping people achieve their goals and eradicating poverty has always been her point of focus which is why since she arrived in Calgary, she has been one of the key and leading volunteer of the Cameroonian-Canadian Foundation (CCF), and was recently appointed Project Manager and Marketing Coordinator.
She enjoys Painting, Dancing, Theatre Art, Reading and Playing with kids making them understand their passion in life thereby bringing out the best in them.