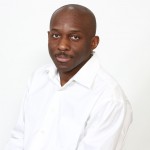 Mr. Stephane Kammogne is a professional engineer registered in the province of Alberta and is currently working as Senior Automation Engineer at TrueNorth Automation Inc.
Stephane started to be involved in the Calgary community as Treasurer/Board member of the Calgary Francophone center for new comers and later for four year as president of the Cameroonian Association of Calgary. Following his presidency, Stephane was for 3 years, community project advisor on Canadian Heritage Francophone projects in Alberta. His work has been recognized in the book "50 Years of Impact: A Biographical Dictionary of Some Canadians of Cameroonian Origin"
Stephane is currently leading the language learning program of the Cameroonian-Canadian Foundation, member of the Mahogany community transit committee in Calgary Southeast and Board Chair of the Calgary Afrocultural club. He speaks French, English, German, Russian and Ghomala'a.