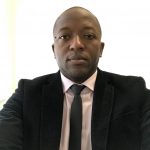 Jean-Bertrand Nguedem is an enthusiastic and passionate community builder, champion of a diverse ethno-cultural Canadian society. Over the years, he has been involved in a number of community building projects to foster and grow immigrant communities (precisely the Cameroonian community) in the GTA.
He is a founding member of Binam Ontario and was treasurer from 2004–2008. He also volunteered as the internal auditor for the Alliance of Cameroonians in Toronto from 2006–2010 and was the Secretary General from 2010–2013.
He currently works as the Payroll Coordinator for Conseil Scolaire Viamonde in Toronto. He graduated with a Bachelors of Commerce degree (major in Finance & Entrepreneurship) from Ryerson University in Toronto and also holds a diploma in Banking and Finance from Adelaide Institute of TAFE in Australia.
Jean-Bertrand Nguedem is currently a member of the Ontario Association of School Board Officials (OASBO) and Emerging Leaders Network (ELN) He is driven by capacity building through collective action from young Canadians with diverse background. He encourages community engagement – a source of perspective enrichment.
Jean-Bertrand enjoys playing soccer and coaching young soccer players. He also actively plays tennis.
Jean-Bertrand is the Vice Chair in charge of Finance (CCF-Toronto Chapter).